International Business Risk: Cross-Border Insolvency
Sep 29th, 2010 | By
critellilaw
| Category:
Practice Notes
In this age of international commerce and global markets it is sometimes difficult to assess the financial stability of your overseas partner, supplier or customer. The distances involved often make visiting their office, plant or retail outlet an impossibility or, at the minimum highly impractical, and differences created by language, custom and culture further complicate the issue. A bad business decision in one corner of the world can have drastic affects in another, and trying to bring a collection action in a foreign country is not an inexpensive nor usually successful venture.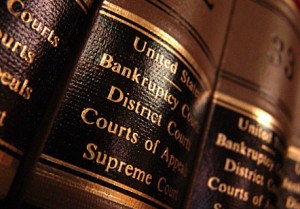 Often overlooked in the recovery process is Chapter 15 of the Bankruptcy Code. Yes, you read that correctly: Chapter 15. Added to the Bankruptcy Code by the Bankruptcy Abuse Prevention and Consumer Protection Act of 2005, the new Chapter replaced section 304 and implemented the United Nations Commission on International Trade Law's Model Law on Cross-Border Insolvency. The Model Law was designed to help countries modify their respective insolvency laws by creating a modern, harmonized and fair framework to address more effectively instances of cross-border insolvency.
While not every country has implemented the Model Law, as of the date of this article nineteen countries have patterned legislation accordingly, including Australia (2008), Canada (2009), Great Britain (2006), Japan (2000) and, of course, the United States (2005). While member countries of the European Union have not adopted the Model Law, as of 2002 they have been subject to the analogous European Union Regulation on Insolvency Proceedings, similar in many respects to Chapter 15.
The aim of both the Model Law and, here in the U.S., Chapter 15, is to provide a mechanism for cases where the insolvent debtor has assets in more than one country or where some of the creditors of the debtor are not from the country where the insolvency proceeding is taking place. While the Model Law does not attempt a substantive unification of insolvency law or procedure, it does offer some solutions that help in several significant ways. These include foreign assistance for insolvency proceedings taking place in the enacting country, giving a foreign representative access to courts, better recognition of foreign proceedings, the promotion of cross-border cooperation and, whenever possible, the coordination of concurrent proceedings.
Given the peculiarities of Chapter 15, it is safe to say that few attorneys here in the United States have experience in handling Chapter 15 claims or familiarity with UNCITRAL's Practice Guide on Cross-Border Insolvency Cooperation. Fewer still are aware of the complications and pitfalls of international litigation, from letters rogatory to the need for apostille. If, as general counsel, you are in need of assistance in locating a suitably qualified attorney in your locale, please do not hesitate to contact us.