Recent Posts
In case you have been wondering what we've been up to recently:
Requesting Presentations & Webinars

At CritelliLaw we believe in putting back into our profession, and are frequently called to give presentations at various CLE or CPD events in person or online. A calendar of our next 90 days worth of already-scheduled speaking engagements can be found in the right hand column of this website. Topics we are frequently called to speak upon include: law & technology, international law and practice, legal ethics, marketing, trial/litigation, international child abduction and fraud. Other topics are available on an as-needed basis.

Feel free to contact us for more information if you are interested in having us speak at one of your events, be it live or via the 'net.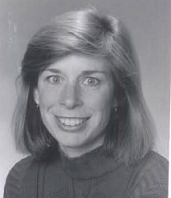 Lylea Critelli admitted into the Iowa Academy of Trial Lawyers
"I make my statements in court, not in public."  Anyone that knows Lylea Critelli knows that she rarely reveals her accomplishments or achievements.  It's very old fashion, and not surprising when it comes to Lylea.  It is because she was trained in the old fashion way.  Lylea  was the last protégé of legendary lawyer  J. […]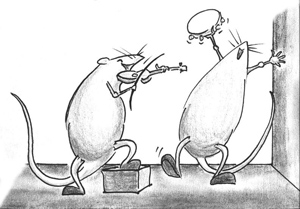 "When the cat's away"
Lately we've all been working feverishly on some extremely complex and complicated cases. You know the type,  conflicts between UK and US law, injunctions,  thousands upon thousands of documents, far too many experts, etc. etc.  Today the we decided to refuel the creative energy.   Because we've been working on identifying "hot docs" we were […]
How to Set an Ethical Fee Webinar: Calculating Cost of Producing One Legal Service Unit.
At noon on Wednesday 17 September 2014 and Wednesday 15 October 2014 the Ethics Committee of the Iowa State Bar Association will hold a Webinar on HOW TO SET AN ETHICAL FEE. Central to the Webinar will be a discussion on exactly what is an ethical fee and how to calculate one. This post is intended to assist the participants in determining the parameters of Iowa Rule of Professional Conduct 32:1.5 regarding attorney fees. You can register by clicking the following links. Register for both webinars they will cover different topics.
Nick Critelli called to the Bench of the Middle Temple
Nick Critelli of Des Moines,  an English Barrister,   has become the first practicing American lawyer since 1919  to be designated a  Master of the Bench of  the Middle Temple Inn of Court.  Barristers are admitted to the practice of law by  their Inn of Court , which is also responsible for their training and […]
CritelliLaw sponsors SILK
SILK, now showing on Masterpiece Theater, is a top rated lawyer-barrister show in the UK. It's a six-part series about life at the Bar, the dilemmas and problems that modern day barristers have to face, and what it means to become a silk. In its first season, it drew over 5.8 million viewers. It was […]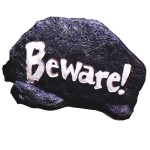 The Fictitious Client Scam
During the Iowa State Bar Association's annual meeting, it was learned that once again Iowa lawyers are being targeted by fraudsters. As a follow-up to the explanation provided to the attendees, we are reposting a previous summary of the fraud and how it takes place.