NEW Webinar on Demand: The Importance of Pre-Mediation Due Diligence
Oct 31st, 2014 | By
critellilaw
| Category:
Alert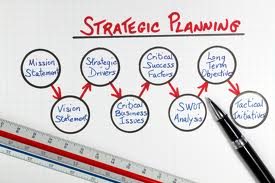 MEDIATION  PLANNING— how do you plan for a mediation?  It's more than drafting a mediation statement for the mediator.  Due diligence consists  thorough strategic planning.  As the old Kenny Rogers song "The Gambler" advises:  You've got to know when to hold'm, know when to fold'm, know when to walk away and know when to run."  BUT before your can do that — you must know who THEY are and  what MOTIVATES  them.
Here's the OUTLINE
Considerations regarding the TIMING of the dispute
Dynamics
Considerations regarding the PARTIES to the dispute
Considerations regarding the NATURE of the dispute
Contractual based disputes
Tort based disputes
Inter-personal based disputes
Entity type party, e.g. corporate, business: "All Powerful" party
Joint unit type party
Third party
Hidden party
Identifying STASIS
Nature and extent of ENTROPY
The party's perception of CHAOS
Denial
Anger
Bargaining
Depression
Acceptance
Click HERE for the WEBINAR.  It's free and you get 1 hour of Iowa Webinar on Demand CLE.   When you click you will be asked for your name and e-mail address this allows us to verify that you watched the video for CLE purposes.  The WEBINAR ON DEMAND CLE No.  is    165369.      If you have any questions or want a certificate of attendance please e-mail us at CLE@CritelliLaw.com.